Basement Projection Theater
Modern Home TV Installation
Boulder New Construction Features Lutron Lighting Control + Motorized Shade
Audiophile 5.1 Channel Surround System
4K Comparison
Modern Home Rewire in Boulder
TV installed over bar in basement man cave
Lutron wireless shades
Basement Projection Theater Updated to 4K
Invisible Speaker Installed in Boulder Home
Projection Theater in Longmont
Lutron Wireless Shades in Denver Loft
Boulder Basement Theater
Historic Boulder Home Remodel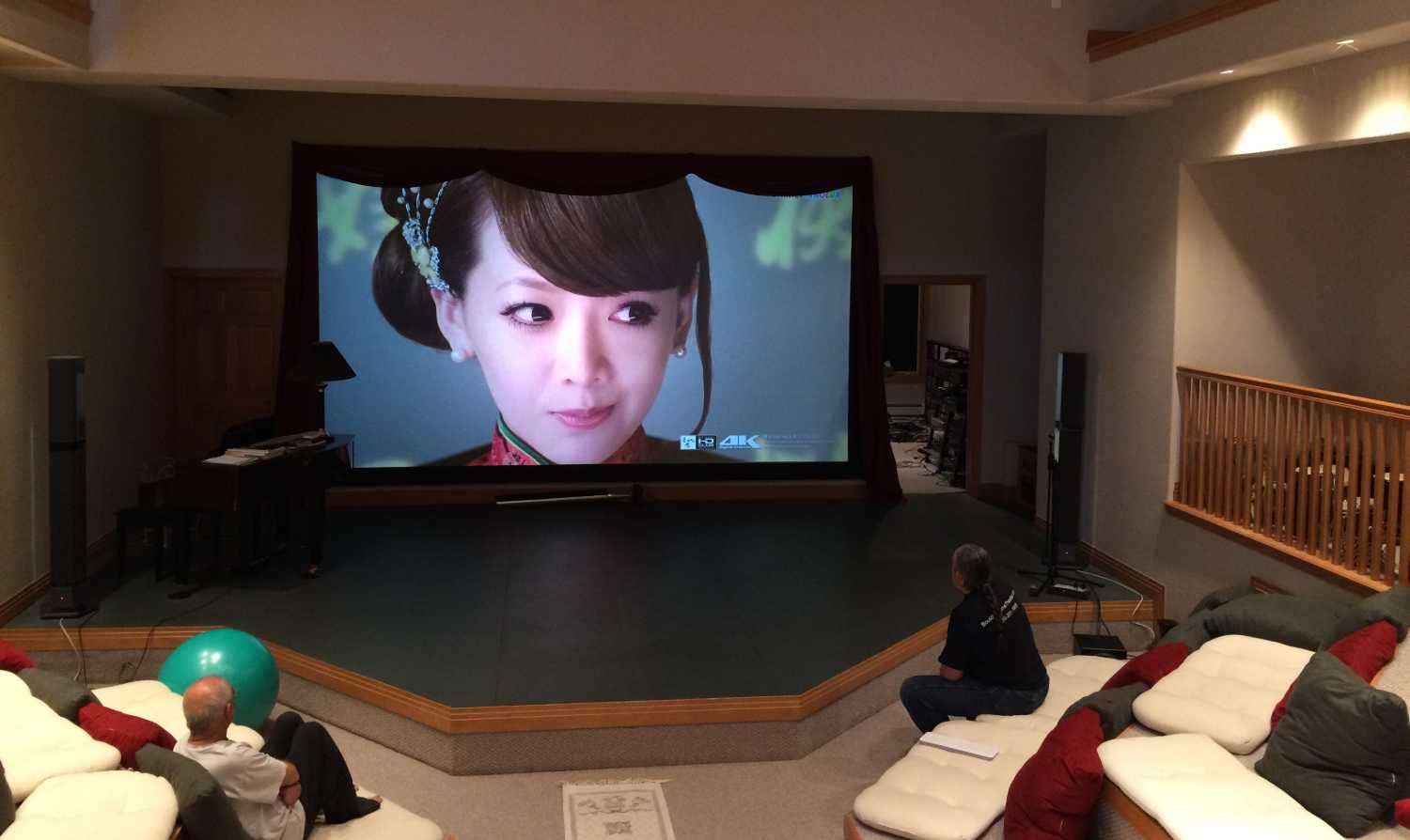 Large Venue Sony Laser Projector
Basement Remodel Media Room With Updated Bathroom & Bar
Bar with 4k TV Dual Displays
Tv and Soundbar in Recessed Niche
Built-in Cabinet Updated with New Technology
Backyard Audio System
Boulder Mountain Home
Basement Man Cave w/4K Projection System and Acoustic Panels
True Full Spec 18Gbps 4K Projection Theater with 7.1 Channel Surround Sound
Motorized TV Lift
Modern Boulder Family Room Goes High Tech with Clean Design
Basement Home Theater
Complete Custom Home Theater
Company All Hands Space Commercial AV System
Local Business Training Room AV
Global Company Boardroom AV System
Local Tech Company Needs Filming Room Update
Retail Store Tests Video Wall Concept
Retrofit Basement Projection Theater in Boulder
All Hands Meeting Space
Wired for Broadcast Streaming
Lutron Shades
The Boulder Theater
JCC
Elementary School Gymnasium AV System
AV system for LEED Platinum home in Boulder
Custom Basement Home Theater Boulder
Modern Home TV Installation

This modern home needed something special to blend in with its modern design. We used the Samsung Frame TV with studio stand instead of mounting over the fireplace.

Audiophile 5.1 Channel Surround System

We installed this 5.1 channel surround sound system using wall mounted Mites from Totem Acoustic. The system was setup with 14/4 speaker wire for Bi-wiring to maximize fidelity from this high performance system. All the wiring was fished through the mechanical room below the living room for clean looks. The source equipment is an OPPO BDP-103D, Behringer 15 channel graphic EQ, Marantz AV7701 surround receiver, Outlaw audio model 5000 5 channel amp, and Tributaries interconnects. The display is a Panasonic 58″ plasma on articulating dual arm mount.

Modern Home Rewire in Boulder

We rewired this house for surround sound, distributed audio, tv installation, and wifi

TV installed over bar in basement man cave

No man cave is complete with a TV over the full bar so you can watch from the game room!

Lutron wireless shades

Retrofitted this Boulder mountain home with Lutron Triathalon wireless motorized shades and SONOS home audio. The home also features a projection home theater and Lutron Lighting Control.

Basement Projection Theater Updated to 4K

JVC 4K projector brings this basement theater into the 21st century!

Invisible Speaker Installed in Boulder Home

Stealth Acoustics invisible speakers allow whole home audio without compromising your design aesthetic.

Projection Theater in Longmont

This basement entertainment room features a 110″ screen with JVC Reference Series projector and rack-loaded hidden equipment. An Onkyo receiver drives the 5.1ch system with Episode and Atlantic Technology speakers, Sony Blu-ray, Apple TV, and Comcast DVR. Everything is easily controlled via the ProControl touchscreen universal remote.

Large Venue Sony Laser Projector

7K Lumen Sony Laser Projector looks great on this 22' diagonal projection screen.

Bar with 4k TV Dual Displays

This man cave bar has two cable boxes so you can watch multiple games simultaneously.

Tv and Soundbar in Recessed Niche

We mounted this TV in a custom made wall niche complete with SONOS playbar and custom fabric speaker cloth.

Backyard Audio System

This outdoor space features SONOS wireless audio and weatherproof speakers.

True Full Spec 18Gbps 4K Projection Theater with 7.1 Channel Surround Sound

We retrofit this Boulder basement with a JVC DLA-RS400 reference series 4K Projector, Samsung UHD blu-ray player, 110″ motorized screen, and Onkyo RZ series receiver for 7.1 channel surround sound. We utilize the Celerity fiber optic HDMI cables to deliver the full 18Gbps data rate for maximum picture quality supporting the complete spec at 4K/60, 4:4:4, 12 bit deep color, and HDR.

Modern Boulder Family Room Goes High Tech with Clean Design

The room features a 55″ HDTV, 5.1 channel surround sound, electric fireplace and led lighting. We were able to retro fit this room and maintain the clean layout by running wiring through the floor and walls keeping it all hidden. A universal remote easily operates the cable, roku, and surround sound.

Basement Home Theater

This basement projection theater was customized with wood cabinetry and comfortable leather seating.

Retail Store Tests Video Wall Concept

We installed this custom video wall to test a new marketing strategy for a nationwide retailer.

All Hands Meeting Space

This multi-use room features a projection screen, multiple 65" displays, video conferencing, wireless microphones, and AV presentation capabilities.